Index/Links
Groups, Schools & Family Travel
Self-Service (book your own travel)
E-mail us here!
(808) 988-5240 - Hawaii
(877) 827-3920 - Toll Free
HAWAII T.A.R. #6058

to the Travel Bug Website!
We hope you enjoy our website, contact us anytime you have travel needs.
owners: Lorrie, Bill and the Unruh family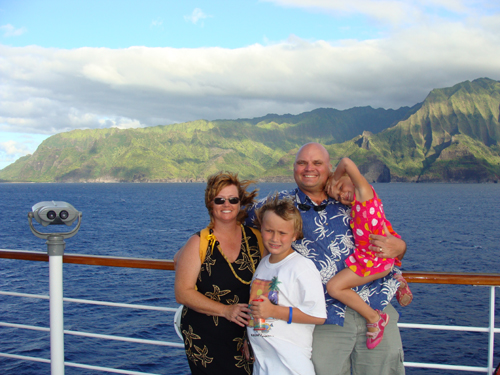 Na Pali coast, Kauai, Hawaii 2010
aboard NCL Pride of America
Our business card!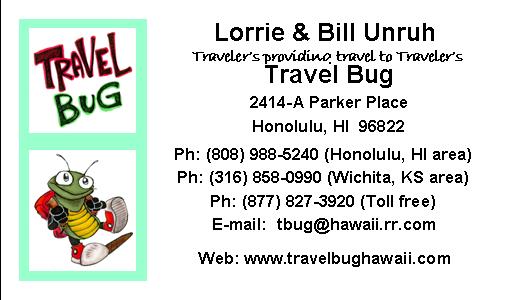 Print one off for you, a friend, your pet or loved one!
...people don't take trips--trips take people -John Steinbeck